Digitalising safely
Safety concerns have made operators hesitate on the path to digitalisation, but innovative solutions like rugged notebooks and tablets push forward to bring digital technology, and increased productivity, across zones
Digitalisation is a key focus for the regional oil and gas industry. It was a central theme at this year's Abu Dhabi International Petroleum Exhibition and Conference, where ADNOC Group CEO Sultan Al Jaber hailed the start of "Oil and Gas 4.0," as oil and gas companies move towards digital transformation.
Digitalisation is a strategic move—A January 2017 report by the World Economic Forum and Accenture found that "digital transformation in the oil and gas industry could unlock approximately $1.6tn of value for the industry, its customers and wider society."
But digital transformation is a long process, and presents a unique set of obstacles. For the upstream segment, in which employees often work in hazardous environments, safety is a key concern. Digital technology can improve safety in many ways—for example, by allowing operators to leverage predictive analytics so they can single out assets before failure—saving them from potential hazards and any costly downtime. But some technologies are seen as more of a risk than an asset.
Some simple technology solutions used around the globe to optimise efficiency, like notebooks and tablets, can be a liability for operators. Fires and explosions are the third most common fatal hazard in the upstream sector, according to the American Petroleum Institute. With flammable chemicals in the air, internal sparks in mobile phones and computers can trigger these events. Even their surface temperature can present a hazard.
"At this point, with the industry's digital transformation in full swing, operators should use every tool at their disposal to safely optimise their facilities and to enhance production." - C.L Huang
However, these technologies could open operators to a series of efficiency boosts by collating data, keeping employees connected and providing a medium for further digital transformation, including augmented reality.
"Equipping workers with field-appropriate mobile devices that let them collect, share, and access information in the field helps companies better capture and retain critical operating knowledge and also generate valuable business insights to reach new levels of efficiency and agility," Intel wrote in a 2016 report.
As oil and gas operators look to increase efficiency and productivity at low costs, they cannot afford to remain in the era of pen and paper, and suppliers have responded to this need with rugged tablets and notebooks.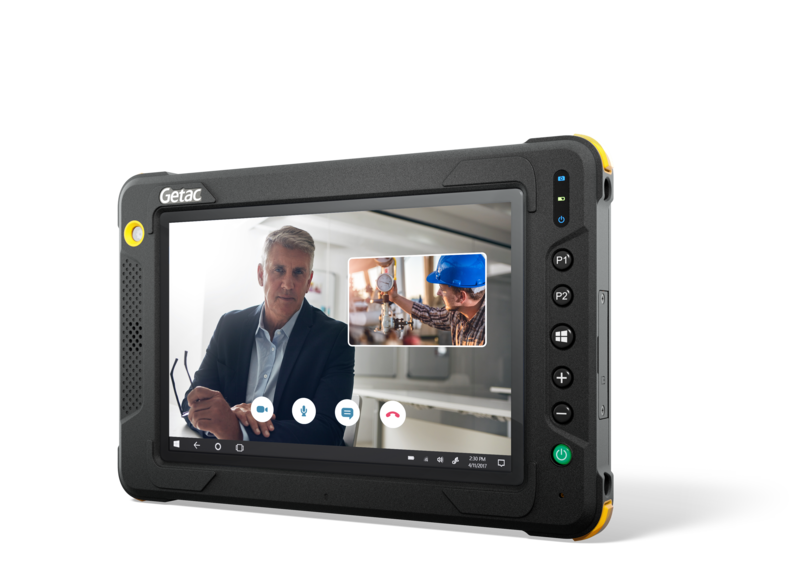 "Rugged solutions mean that operators no longer have to choose between safety and productivity," said C. L. Huang, senior director of the IoT Research & Verification Centre at Getac. "At this point, with the industry's digital transformation in full swing, operators should use every tool at their disposal to safely optimise their facilities and to enhance production. Early adopters will soon see the benefit."
These mobile solutions are safe for use in Zone 1, Zone 2 and in non-hazardous zones. For operators, that means they can track their assets, 
communicate with peers and transfer information easily—for example, sending a photo of an asset back to the office. It also inherently improves safety by giving workers access to safety checklists, historical data and other important information onsite.
Some tablets, like Getac's EX80, are even safe for use in Zone 0, which is "a place in which an explosive atmosphere is continuously present," as defined by leading UK-based certification company CSA Group. The technology that makes that possible is a sealed anti-static exterior which prevents static electricity from building up on the surface of the device, and also an intrinsically safe electrical design that controls surface temperature.
"The EX80 brings digitalisation to workplaces that have had to use pen and paper as the only safe way to collect data. We combined temperature control, mechanical stress testing, fault protection, silicone potting compound encapsulation, and a power management system to provide intrinsic safety." said C. L. Huang of Getac.
On work sites where a single spark could spell disaster, testing and certification are rigorous for rugged tablets. For example, the EX80 rugged tablet is ATEX and IECEx Zone 0 certified, which means that two separate bodies have certified the technology's safety to international standards, and approve that it can limit the energy of sparks and surface temperature, and keep flammable gas out.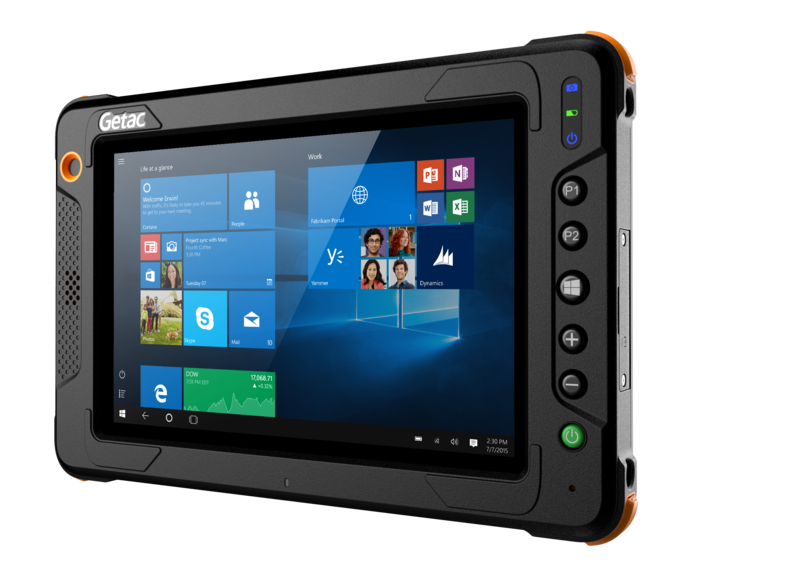 But fires are not the only hazards. Salt fog, changing light conditions, battery life, drops, spills and shocks are all concerns for operators. With operations becoming increasingly merged with digital technology, critical system functions may soon depend upon the availability of technology like notebooks and tablets, so reliability and durability are key.
"Besides ATEX and IECEx, our oil & gas solutions passed testing for MIL-STD-810G, which is often used to test military equipment, and Ingress Protection (IP) testing," said C. L. Huang. "The fully rugged computers' resistance to damage is very important on critical missions where equipment failure is not an option."
Some industry leaders have already incorporated rugged solutions into their workflow. One example is the oilfield services giant Halliburton. Says Halliburton Repair and Maintenance Manager John Wilkins, "Getac notebooks help to avoid field damage with sealed caps and doors and protection against knocks and drops that can often accidentally occur. One of the main reasons we chose Getac notebooks was because of their fully rugged features that came as standard. "
With specialised tools available to minimise the risks of bringing notebooks and tablets onsite, operators can reap the benefits of digitalisation—instantly sharing relevant photos and videos, using GPS for accurate location detection, or even using augmented reality so that professionals can remotely solve issues in the field.